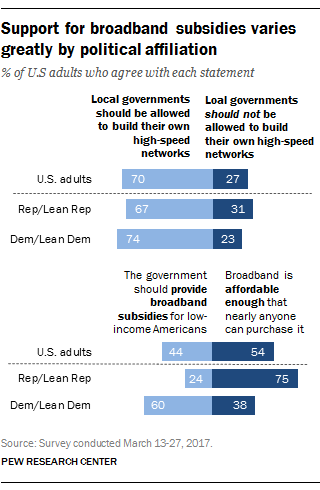 A recent poll released by the
Pew Research Center
shows that 70% of adults in the U.S. believe that local governments should be allowed to build their own high-speed internet networks.  Yet,
17 states currently preempt local governments
from doing just that.
The poll also examined the role of government subsidies for broadband, the importance of having broadband in the home, and public knowledge of their current broadband speeds.  See the full results, here.